Updated: Feb 07, 2022
Published: Jan 18, 2019
The Definitive Guide to 5G Technology & Development
Published: January 18, 2019 – Updated: January 21, 2019


Author: Ed Schmit, AVP Product Marketing Management, AT&T Developer Program
Ed tracks new technologies for the AT&T Developer Program. His specialties include network technologies, technology enablement, and strategic marketing.
In this article, we'll take a detailed and comprehensive look at the history of 5G technology and development, the innovations we can expect from 5G in the future, and how the features and benefits of 5G will affect developers
What is 5G?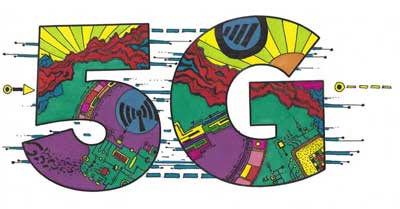 There has been constant innovation in wireless networks. Without a speedy wireless network, none of the apps and features that make smartphones so incredible would be possible. From 3G to 4G and 4G LTE, wireless networks have improved by leaps and bounds in only the last decade or so. 5G is the next step. You have probably heard about 5G, but you might not be sure exactly what it means, or know, why it's important, or how it affects you as a developer. Will 5G affect the development cycle? What are the benefits of using it in mobile application development? When will it be officially released and adopted?
5G stands for the 5th generation of mobile networks. The 5G standard (aka the 5G new radio standard) is a standard created in coordination with 3rd Generation Partnership Project (3GPP) wireless standards body, wireless carriers like AT&T, and other global technology companies. The 5G standard allows carriers, device manufacturers, and other technology companies to deploy networks and devices that work together to provide developers and customers better, faster, lower-latency connectivity.
The wireless standards that have preceded 5G include:
1G: Analog
2G (GPRS): Digital Communication, designed for voice calls
3G (UMTS): Voice and Data
4G (LTE): Mobile Broadband
5G: Even faster speeds and lower latency
5G is in its infancy. The first discussions about a new, networks-oriented PPP (Point-to-point protocol) standard began in July 2012, when the EU Commission organized "Competitiveness Week," and several European companies discussed the most promising directions that wireless networks could take in the future.
The 5G standard began to be formalized in January 2013. Soon thereafter, the term was used at Mobile World Congress, and a proposal was drawn up to begin the development of the standard in earnest.
In a way, 5G can be seen not as a revolution, but as an evolution of the technologies (such as 4G LTE) that mobile carriers are already using. By using more sophisticated infrastructure, algorithms, and specialized technology, 5G will offer several performance benefits that will be indispensable in the future.
The move toward 5G technology is picking up steam – and the primary reason for this is the fact that mobile computing is no longer a "nice-to-have." In the future, cellular networks will likely be responsible for most internet traffic, due to innovations such as self-driving cars, the Internet of Things (IoT), augmented reality (AR), and other such sophisticated technologies.
What Does 5G Technology Offer Developers?
There are many expected benefits from 5G beyond just faster upload and download speeds. For example, it's expected that 5G networks ultimately will support more traffic, improve energy efficiency, have greater bandwidth, have more flexibility, and enable improvements to the battery life of the devices that operate on the 5G network.
That's just a high-level overview of the benefits of 5G. Here are some of the technical capabilities expected from 5G:
Peak Theoretical Data Rate: The peak theoretical data downlink rate for 5G technology is 20 Gbps (Gigabits per second) and the uplink rate is 10 Gbps. These are not real world speeds that consumers might see, rather they are the peak speed that can be calculated for what 5G technologies theoretically could deliver. In any event, the take away is that data eventually will be sent/received to devices much faster than currently.
Peak Spectral Efficiency: The downlink peak spectral efficiency is 120 bit/s/Hz compared to 30 bit/s/Hz with LTE, marking the maximum data rate under ideal conditions normalized by channel bandwidth. This theoretical limit was defined assuming an antenna array to enable eight spatial streams in the downlink and four streams in the uplink. This provides the information rate over a given bandwidth.
Area Traffic Capacity: The target value in downlink is 10Mbit/s/m2 in an indoor hotspot-eMBB (Enhanced Mobile Broadband) test environment. This value is the traffic throughput served per geographic area (which is 1000 times more than LTE).
User Plane Latency: The minimum requirement for user plane latency is four (4) ms (milliseconds) for eMBB. This represents the radio network contribution from when the source sends a packet until it is received. This latency is only part of the end-to-end latency.
Control Plane Latency: The minimum requirement for control plane latency is 20 ms (although networks are encouraged to lower this to 10 ms). The control plane concerns signaling and control functions. This number is the transition time from the standard battery-efficient state to the start of the active state continuous data transfer.
Connection Density: The minimum requirement is 1,000,000 devices per km2, which is the total number of devices that are fulfilled by a specific QoS (quality of service).
Energy Efficiency: To improve efficiency, the Radio Interface Technology (RIT) should have the capability to support a high sleep ratio and long sleep duration. The goal is to minimize the radio access network energy consumption in relation to the traffic provided.
Bandwidth: The RIT shall support bandwidth up to 1 GHz for operation in high frequency bands (e.g. about 6 GHz), which is the maximum aggregated system bandwidth. Networks will be encouraged to support wider bandwidth through extensions.
Network Management Features: Providing additional capabilities like network slicing will let operators deploy portions of their networks for specific uses cases with varied requirements for power, bandwidth, and speed.
More Reliable Communication: 5G mobile networks will require a much greater number of small antennas that will have the benefit of also increasing reliability. The goal is to have 99.999% availability.
Lower Battery Consumption: One benefit of low latency (beyond the better user experience) is that it means it leads to lower battery consumption. There is hope that low power, IoT devices might have a 10-year battery life.
Why Do Developers Need 5G Technology?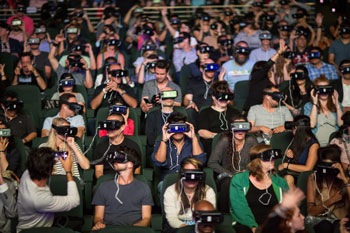 At the current rate of mobile adoption and the use of the wireless internet, we will likely see a significant gap between mobile data traffic demand and available network capacity by 2025, as the GSMA warned in their 2018 white paper "Delivering the Digital Revolution: Will Mobile Infrastructure Keep Up with Rising Demand?" Without 5G, our current networks will become overloaded and slow.
When a new technology is introduced, it's common to have many questions, such as: How will 5G impact my life?
Similar questions were first asked when building a cellular network, and then again when adding messaging, then data, and eventually broadband data. Thousands of mobile app developer jobs would not exist without the LTE network that enables smartphones. The sort of network optimization development work detailed above may have been abstracted out by the time most mobile app development work was done, but this will be such a major increase in capability that it cannot be ignored. 4G LTE was not specifically designed for the demands of modern applications such as self-driving, autonomous cars, and the Internet of Things. As time goes on, network usage will continue to increase – and solely adding more cell towers will not solve the problem.
Already, technologies such as Virtual Reality (VR), Mixed Reality (MR), Augmented Reality (AR), 360-degree video, connected cars and drones need more bandwidth. While VR and AR already exist, you generally need to be wired to consume VR content, and we are just at the initial stages with AR.
Without a radical change in how our wireless networks are used and managed, innovation could become stagnated, because the technologies that are being developed won't have the core infrastructure that they require to operate properly. 5G networks will enable techniques like network slicing to enhance flexibility and allow for faster, more reliable service.
Battery life is already a concern for devices. 5G will contain a set of standards designed for low-power devices, such as IoT devices that must stay on for years at a time, while running off of battery power. In addition, all other consumer devices will consume less power when connecting to the 5G network.
Similar to the introduction of new hardware that seemed far beyond any software needs, the same this is in place with the network. The truth is that software was continually advancing and that the giant advancements in hardware capability were needed to catch up to the software.
When thinking about network development it's important to note that although the bandwidth and latency improvements may seem unnecessary to some developers, the fact is that some apps already need this advancement and many more will follow. The latency improvements can improve the use experience in a range of apps. Though we know about many use cases, the most impactful uses of 5G are probably still unknown.
A good analogy would be to think of mobile internet networks as an engine – and to think of applications and IT infrastructure as the rest of the car. 5G has the potential to change the way our world works. But without the proper applications, it won't live up to its potential. You'll have a very powerful engine – but without the rest of the car, it's not going to go anywhere.
That's why it's important for developers to see the need for 5G and learn as much as they can about how to optimize their applications that use this advanced technology. Wireless network providers, hardware manufacturers, and software developers must all work together to unlock the potential of 5G.
Understanding the Challenges of 5G Technology for Developers and How to Overcome Them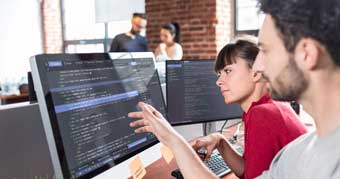 Previous network transitions have been challenging, both for network operators and developers, and the 5G transition will be no different. As a start, 5G technology will require new devices for users, which could cost more than LTE devices did initially. So even though 5G networks may be in place, not all users will have 5G-compatible devices. As such, developers will need to manage both LTE and 5G versions of their applications, realizing that the user base for 5G apps will be smaller initially and then gradually grow as more 5G-compatible devices become available and are adopted by consumers.
Developers may desire to wait to optimize their apps, however doing so runs the risk of being left behind. This is not because they may lose the small number of initial customers, but more about obtaining early knowledge around 5G and what your customers may want. Developers who delay in optimizing for 5G may also miss the chance of uncovering revolutionary use cases and getting first-mover advantage.
In addition to learning about 5G technology, developers should create a strategy and carefully think about how they will take advantage of 5G's benefits. Ideally this strategy will include some early 5G work, with a focus on how 5G can provide more value to your customers.
Initially, testing and device availability will be more of a challenge, as they may be tough to find. To help the developer community get ready for 5G and work with 5G devices, AT&T will host hackathons and other events throughout 2019—just subscribe to our AT&T Developer Program newsletter for details.
These challenges might sound intimidating, but they can be tackled and who knows–you could become one of the successful developers and creators who are the first to overcome them. In turn, telecommunications companies around the world are still innovating using the 5G standard and working to overcome these challenges.
What Does 5G's Increased Speed Mean for Developers?
For standards based 5G, many variables will affect speeds, but the International Telecommunications Union (ITU) has said peak theoretical speeds for standards based 5G, in the mmWave band, are expected to eventually reach up to 10 Gbps in the uplink, and up to 20 Gbps in the downlink. Intel, one of the companies working on 5G, recently discussed how their 5G modem chips will enable download speeds of up to 10-20 times faster than current 4G LTE modems. However, the actual user experiences and actual average speeds will be lower than peak theoretical speeds and will vary based on the large number of variables that exist in the real world, from location, to environmental factors, to network load, geographic features, device types, and more.
With that said, developers should expect to see users on 5G networks encounter a wider range of network speeds than they have in the past, as there will be faster top-end speeds than ever before. Developers should avoid using assumed network transmission time when creating their apps. These faster speeds can result in activities occurring out of their expected order and developers will need to use additional coordination methods to insure app integrity.
Due to the expected wide range of speeds, developers need to consider adopting variable speed integrated transitions rather than just using the wait cursor (e.g. the hourglass or spinner). A transition such as a curled page turn can help improve perceived app responsiveness and speed, giving users who are on a slower connection something to look at beyond just a wait cursor resulting in a better experience.
For example, given a second and a half load time using a 3/4 sec. page curl transition followed by a 3/4 sec. wait cursor can cut the perceived wait time down to just the time the wait cursor is displayed.
5G Tip for Developers: Be sure to keep the transition time reasonable (roughly under 1 second) as the perception improvement falls apart if the transition is noticeably long.
Utilizing the transmission time variable is the key to supporting a variety of network speeds. By making the transition time start slow (ex. 3/4 of a sec. for the complete transition) and then speeding up if/when network speeds allow, a consistent interface interaction can be presented to all users. This allows supporting slower network speeds when needed, while limiting the impact to users with faster speeds.
We also recommend developers have multiple network speed environments available when developing and testing their apps. Apps developed exclusively in areas with fast Wi-Fi and high speed cellular services such as 5G may not operate satisfactorily for users with more limited speed options. Using throttled connections during development can avoid costly late changes that can occur when speed impacts are found only during testing or by users in the field.
AT&T will be making some areas available where developers can test their apps (AT&T announced such a testing zone on the Magic Leap campus in Florida during their event in October 2018) and will also be updating its free performance testing tool, Video Optimizer, to help test against 5G use cases.
Similarly, apps developed exclusively under limited network speed conditions can experience issues when users take the apps into areas with significantly faster network speeds, especially when assumed network delays are used when coordinating app activities.
To help insure integrity when developing apps, simulate fast and slow speeds where possible and generally assume network activities can either happen "instantly" or take considerable time.
5G and Low Latency: The Impact for Developers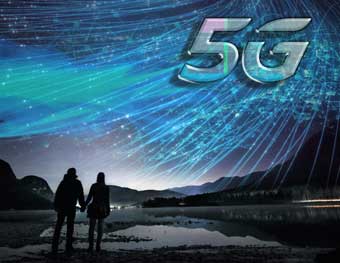 Another significant performance change developers will eventually see is much lower latency for users connected to 5G networks. Latency is the time for any delay in data communication over a network. The industry expectation for 5G is latency possibly in the single digit milliseconds.
Much like speed, the practical impact of 5G latency improvements will be a wider range of response times depending on the network environment and other conditions when the network interaction is initiated. Designing apps for reduced latency will likely require more attention from developers than designing for increased bandwidth, so this is an area to start planning for now.
Similar advice to the speed recommendations apply to supporting 5G's lower latency. Developers should assume that response times could be much faster if network connectivity, the internet, and the responsiveness of the server being accessed all align to minimize delays. With that in mind, avoid depending on network delays when coordinating app activities—the low latency from 5G will uncover other delays.
When considering latency, it is important to note that even when starting in 5G areas with ideal conditions, should the device radio time out, or the user move out of range of 5G service, etc., then response time can vary significantly. While in general your app can assume steady response times, the nature of wireless connections means you should be prepared to have a significantly delayed response (ex: 100+ ms if the radio has idled).
Developers should think about how the improvement on 5G network latency will expose higher latency in other links, such as that between the cloud server environment and the cloud. To get the full benefits from reduced network latency, you need to make sure latency is reduced end to end, putting particular focus on the endpoints.
One obvious solution will be to move to a Content Delivery Network (CDN) that can provide better transmission. Many video developers have already taken that step, but after the move to 5G, other apps may also see benefits. Additionally, for those apps that require ultra-low latency to move the cloud server closer to the user; that is what edge computing is about.
Developers will also need to look at bottlenecks. There are many tools that can help such as Ping, Traceroute, Netflow analyzer or Simple Network Management Protocol (SNMP) monitoring. These tools all can play a key role in finding and resolving any latency issues and are more vital with the move to 5G.
Depending on which cloud service a developer chooses to use, there are specific actions that can be taken. With Amazon Web Services, you could create E2S Placement groups (find more information here). Another solution is to create a cache, in this case Amazon ElastiCache (get more details here). For Microsoft Azure, read this blog, which covers Azure ExpressRoute and suggestions on application optimizations.
The Origin and Status of the 5G Standard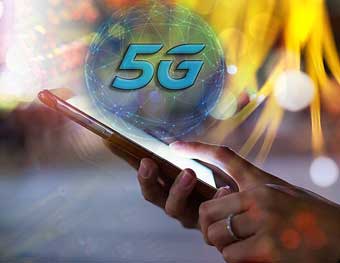 Origin and status of 5G standardThe standards for 5G are complex, with many different parts. The conventional development approach has been for engineers to wait until the entire standard was complete before starting their final design work. Silicon chipset development has the longest development lead time in this field. However, the process here is accelerating the deployment of key 5G hardware.
As noted above, the 3rd Generation Partnership Project (3GPP) wireless standards body is leading the effort to create the 5G standard. They first released the LTE standard in December 2008 and have been working steadily to enhance that standard leading up to 5G.
In March 2017, the 3rd Generation Partnership Project (3GPP) wireless standards body agreed to accelerate some elements in the 5G new radio (NR) timeline. AT&T was the first to launch standards-based mobile 5G to businesses and consumers in 2018.
5G new radio (NR) Release 15 3GPP standards (Phase 1) is now in functional freeze until March 2019. Some key aspects of the standards were frozen in December 2017, which allowed design work to start on chipsets. These key components include the specifications for 5G NR along with the non-standalone option for the core network interface. This approach promises to lead to standards-based deployments faster. We expect the second set of 3GPP standards (5G NR Release 16) to be set by December 2020.
The standards for 5G are complex, with many different parts. The conventional development approach has been for engineers to wait until the entire standard was complete before starting their final design work. Silicon chipset development has the longest development lead time in this field. However, the process here is accelerating the deployment of key 5G hardware.
3GPP Release 16 will cover remaining 5G use cases and requirements including support for the massive Internet of Things and ultra-high reliability and low-latency applications. Together, we expect these two releases to cover all 5G use cases and requirements being specified by the 3GPP and the International Telecommunications Union.
Evolution of 5G
The December 2017 standards milestone unveiled the first complete picture of a holistic 5G system and enabled hardware, chipset, and device manufacturers to start their development.
The first phase of 5G specifications in Release-15 should be completed by March 2019, to accommodate early commercial deployment.
The second phase in Release-16 will be completed by March 2020, for submission to the ITU as a candidate IMT-2020 technology.
By 2030, 5G services will become mainstream and are expected to accommodate a range of use cases to include the delivery of rich VR content to autonomous vehicle navigation enabled by Real-Time Communications (RTC) capabilities.
IMT-2020 is a related set of standards, outlining the requirements for any future global mobile telecommunications system. To be ratified as an IMT-2020 technology, the 5G standard put forth by 3GPP addresses the following eight parameters, which are key concerns for IMT-2020 5G:
Peak data rate
Peak data rate targets are 20 Gbps upload and 10 Gbps download.
User experience data rate
This refers to the typical data rates a user will experience. The target values are at least 100 Mbps for downloading and 50 Mbps for data uploads.
Latency
Latency target rates are 1ms ERLLC and 5ms eMBB for the user plane and 20 ms (10 ms encouraged) for the control plane.
Mobility
Connections targets are to remain reliable at speeds of up to 120 km/h, and remain available at speeds of up to 500 km/h
Energy efficiency
5G networks must exhibit a notable decrease in energy usage, when making qualitative comparisons to 4G networks.
Spectral efficiency
Spectral efficiency refers to the amount of data that can be transferred over a particular wireless spectrum. Average spectral efficiency targets are between 3.3-9 bits, per second, per Hz.
Area traffic capacity
The target is for the network to be able to handle traffic of 10 megabits per second, per square meter.
Bandwidth
Bandwidth targets are at least 100 MHz, and up to 1GHz for higher frequency bands.
Who Invented 5G Technology?
5G technology was not "invented" by any one particular person or company. Instead, it's a natural growth and innovation of wireless technology, to which hundreds of individuals and organizations have contributed.
How Does 5G Technology Work?
5G technology works by using a variety of innovations in wireless broadband technology, such as millimeter-wave communications, full duplex data transmission, and a number of other advancements that make ultra-fast, ultra-low-latency communications possible.
History of Network Technology
Let's look at a brief timeline outlining the development of 5G technology to get a quick look at some of the major events which have brought wireless broadband technology to this point.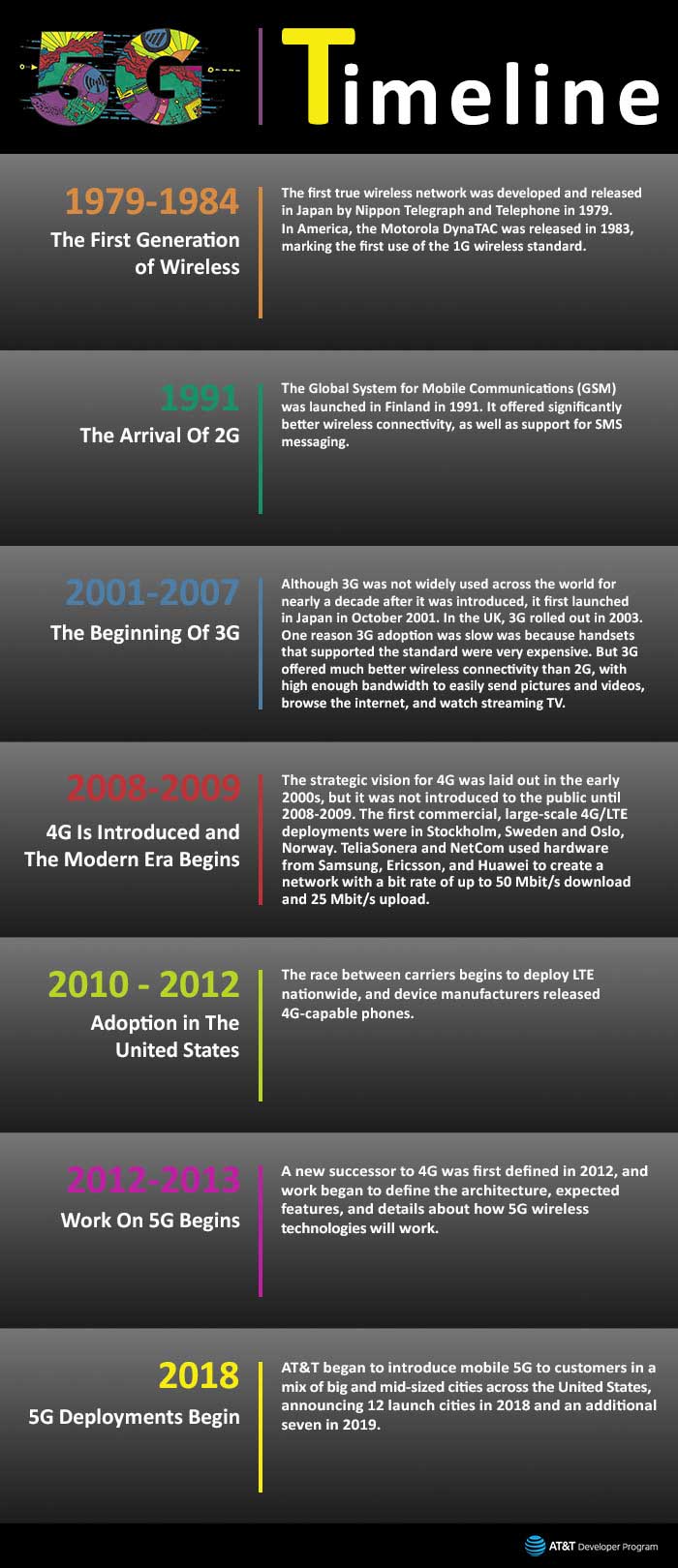 1979-1984: The First Generation of Wireless
The first true wireless network was developed and released in Japan by Nippon Telegraph and Telephone in 1979. In America, the Motorola DynaTAC was released in 1983, marking the first use of the 1G wireless standard.
1991: The Arrival Of 2G
The Global System for Mobile Communications (GSM) was launched in Finland in 1991. The network offered significantly better wireless connectivity, as well as support for SMS messaging.The release of 2G marked the arrival of modern cell phones as we know them today. Phones grew smaller, and companies like Nokia, Ericsson, AT&T, Verizon, Sprint, and other major phone companies and telecommunications providers began to grow.
2001-2007: The Beginning Of 3G
Although 3G was not widely used across the world for nearly a decade after its introduction, it first launched in Japan in October 2001. In the UK, 3G rolled out in 2003.One reason 3G adoption was slow was because handsets that supported the standard were extremely expensive. But 3G offered much better wireless connectivity than 2G, with high enough bandwidth to efficiently send pictures and videos, browse the internet, and watch streaming TV.According to the Global Mobile Suppliers Association (GSA), in December 2007, there were more than 190 3G networks operating across 40 countries. Additionally, there were 154 networks spread throughout 71 countries using HSDPA, the next generation of 3G connectivity that offered higher data speeds and better connectivity.During this time, the iPhone was released, ushering in the era of the smartphone. Companies like Samsung, Qualcomm, Ericsson, Huawei, and Nokia quickly responded, in an attempt to capture the market for smartphones and 3G connectivity for themselves.
2008-2009: 4G Is Introduced and The Modern Era Begins
The strategic vision for 4G was laid out in the early 2000s, but it was not introduced to the public until 2008-2009. The first commercial, large-scale 4G/LTE deployments were in Stockholm, Sweden, and Oslo, Norway. TeliaSonera and NetCom used hardware from Samsung, Ericsson, and Huawei to create a network with a bit rate of up to 50 Mbit/s download and 25 Mbit/s upload.
2010 – 2012: Adoption in The United States
The race between carriers begins as LTE is deployed nationwide, and device manufacturers released 4G-capable phones.
2012-2013: Work On 5G Begins
A new successor to 4G was first defined in 2012, and work began to define the architecture, expected features, and details about how 5G wireless technologies will work.
2018: 5G Deployments Begin
On December 21, 2018, AT&T became the first and only company in the U.S. to offer a mobile 5G device over a commercial, standards-based mobile 5G network. And, AT&T confirmed mobile 5G deployments in an additional seven cities in 2019.
AT&T's Plans for 5G Deployment
AT&T became the first U.S. company to introduce standards-based mobile 5G service in parts of a dozen markets on December 21, 2018. AT&T's standards-based mobile 5G network went live in parts of 12 cities:
Atlanta, GA
Charlotte, NC
Dallas, TX
Houston, TX
Indianapolis, IN
Jacksonville, FL
Louisville, KY
Oklahoma City, OK
New Orleans, LA
Raleigh, NC
San Antonio, TX
Waco, TX
AT&T has also announced it plans to roll out 5G in parts of 7 more cities in 2019, including:
Los Angeles, CA
Las Vegas, NV
Nashville, TN
Orlando, FL
San Diego, CA
San Francisco, CA
San Jose, CA
AT&T will work with Ericsson, Nokia, and Samsung as the company's technology partners to build out the 5G network. AT&T also announced it will work with Samsung to roll out 5G handsets. However, the first device will not be a smartphone, rather it will be the Netgear Nighthawk 5G Mobile Hotspot.
Like any new technology, industry standards, building and testing of equipment, interoperability testing between vendors, creation of planning tools, certification testing of the products, and initial deployments via field trials are all important steps on the road to realizing the true potential and performance of 5G.
Mobile development exploded in the 4G era and for many developers, the transition had a tremendous impact, creating a lot of developer jobs—all of the iOS and Android development came as a result of that connectivity.
5G has the opportunity to have even a greater impact. It is not just about speed, but also reduced latency and support for many more devices. Any technical transition offers opportunity—you can go back to any major technical innovation and transition in time from the introduction of PCs, cloud computing or video games to find new applications and companies that found success where it did not exist before. The apps are often unexpected and revolutionary—and 5G is another such transition.
Which Countries are Using 5G Technology?
There are a number of different countries that have already experimented with 5G technology and implementations. Here is a short list of some of the countries in North America, Asia, Europe, and Oceania, that have been deploying 5G networks.
NORTH AMERICA
Canada – Canada's Telus Mobility expects 5G wireless technology to become commercially available beginning in 2020, whereas Rogers Communications announced in April 2018 that it is working with Ericsson to roll out 5G across a multi-year network plan.
Mexico – In late 2017, América Móvil announced they were paving the way for a 5G network in 2020 by rolling out a "4.5G" network by the end of 2017.
The United States – Companies currently testing or launching fixed or mobile 5G wireless networks include AT&T, T-Mobile, Sprint, Charter Communications, Dish Network, and Verizon.
EUROPE
Finland – Elisa, a Finland-based telecom company, claimed in June 2018 to have become the first operator in the world to begin commercial use of a 5G network and began selling 5G subscriptions.
Germany – In May 2018, Deutsche Telekom announced the "first 5G antennas in Europe" were live, one step along its path to launching the technology in 2020.
Norway – Telenor tested 5G successfully in early 2017 and expects to provide full 5G access in 2020.
Spain – Vodafone announced limited 5G coverage for cities including Barcelona, Madrid, and Valencia in July 2018. In September, 2018, Vodaphone installed a 5G network node in La Nave, Madrid.
United Kingdom – EE, one of the largest mobile providers in the UK, is testing a 5G network in some parts of London, with other cities including Bristol and Birmingham to follow.
OCEANIA
Australia – Telstra activated their first 5G network on August 15, 2018. Competitor Optus will launch 5G networks in early 2019.
ASIA
Bangladesh – Huawei has performed 5G tests in Bangladesh, but widespread adoption is not expected until 2020-2025.
China – According to a report from Deloitte, since 2015, China reportedly has outspent the United States by approximately $24 billion in wireless communications infrastructure and built 350,000 new sites, while the United States built fewer than 30,000.
Philippines – On November 5, 2018, the PLDT Inc. and its wireless subsidiary Smart Communications Inc. together with Clark Development Corp launched the country's first Smart 5G Wireless platform.
Qatar – Ooredoo and Vodafone Qatar both launched 5G networks in 2018.
South Korea – Beyond the successful 5G trial at the 2018 Winter Olympics, the three major mobile companies in South Korea have agreed to launch 5G services at the same time to "avoid excessive competition" – likely in March 2019.
It's important for every country to adopt standards-based 5G, as that will allow for seamless global interoperability, connectivity, communication, and interactivity, which will be critical for innovation in the decades to come.
How Will 5G Change Other Technologies?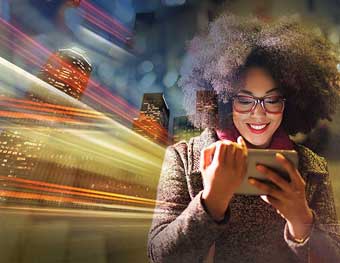 How will 5G change other tech?5G technology is expected to impact other technologies in meaningful ways, including faster web development, empower IoT, enhanced AR and VR experiences, and advance AI and machine learning to name a few. Let's take a deeper look at what developers and creators might be able to expect from 5G technology.
Simpler, Faster Web Development: Developing websites and applications will be much easier, as users with mobile devices will be able to download large amounts of data much faster–making it easier to create feature-rich, robust applications and websites, without excessively long loading times.
Constant Connectivity: "Ambient Computing": 5G technology will provide users with a low-power, "always-on" connection. Combined with a variety of internet-connected digital sensors, this will allow for "ambient computing." Essentially, AI and Machine Learning could be used to track locations, biometrics, and other types of data.
Enhanced AR and VR Experiences: AR and VR are likely to become parts of our everyday lives. With the ultra-fast response times of 5G networks, it will be possible to build better, more streamlined, and more innovative AR and VR experiences without latency, delays, or any of the other issues that are common in today's development environments.
IoT Expansion: With the powerful connectivity of 5G, and the low-power design of this wireless standard, more devices than ever will be connected directly to the network and use smart data and sensors to provide better user experiences. Machine-to-machine communications with 5G will be simplified and have extremely low latency, which will be essential for next-generation technologies like Smart Cities and autonomous vehicles.
Artificial Intelligence and Machine Learning (AI and ML): AI and ML will become even more commonplace. Higher bandwidth and lower latency will allow for the seamless use of AI assistance, and help machines learn more effectively.
Fixed Wireless: Fixed wireless is a brand-new technology, introduced with 5G, which is intended to replace traditional cable or fiber-optic based internet connections. Instead, a permanent 5G receiver is used to deliver a Wi-Fi based wireless signal directly to customers. This could help expand Wi-Fi connectivity to customers who previously were unable to access high-speed broadband.
Edge Computing: Edge computing is evolving. This term refers to the practice of using a number of decentralized, geographically-nearby computing centers to process large amounts of data rather than a single, centralized database.
Video Delivery Services: Online video is responsible for an enormous amount of web traffic. As more people subscribe to Video On Demand (VOD) services like Netflix, this trend will continue – and online video could make up more than 80% of web traffic by 2021. 5G will allow for better video delivery services, and more effective management of high-bandwidth web traffic on mobile devices.
As 5G continues to grow and become widespread, there will undoubtedly be more opportunities for innovation and the development of cutting-edge technology.
---
Share this post